Ticket Prices
Adults $6.00
​Children $5.00
​​​Seniors $5.00
Matinees $5.00
​
additional $2 charge for 3D​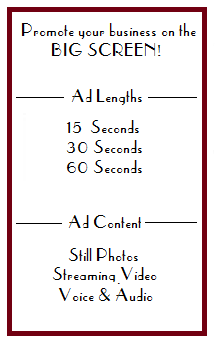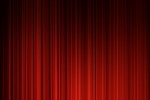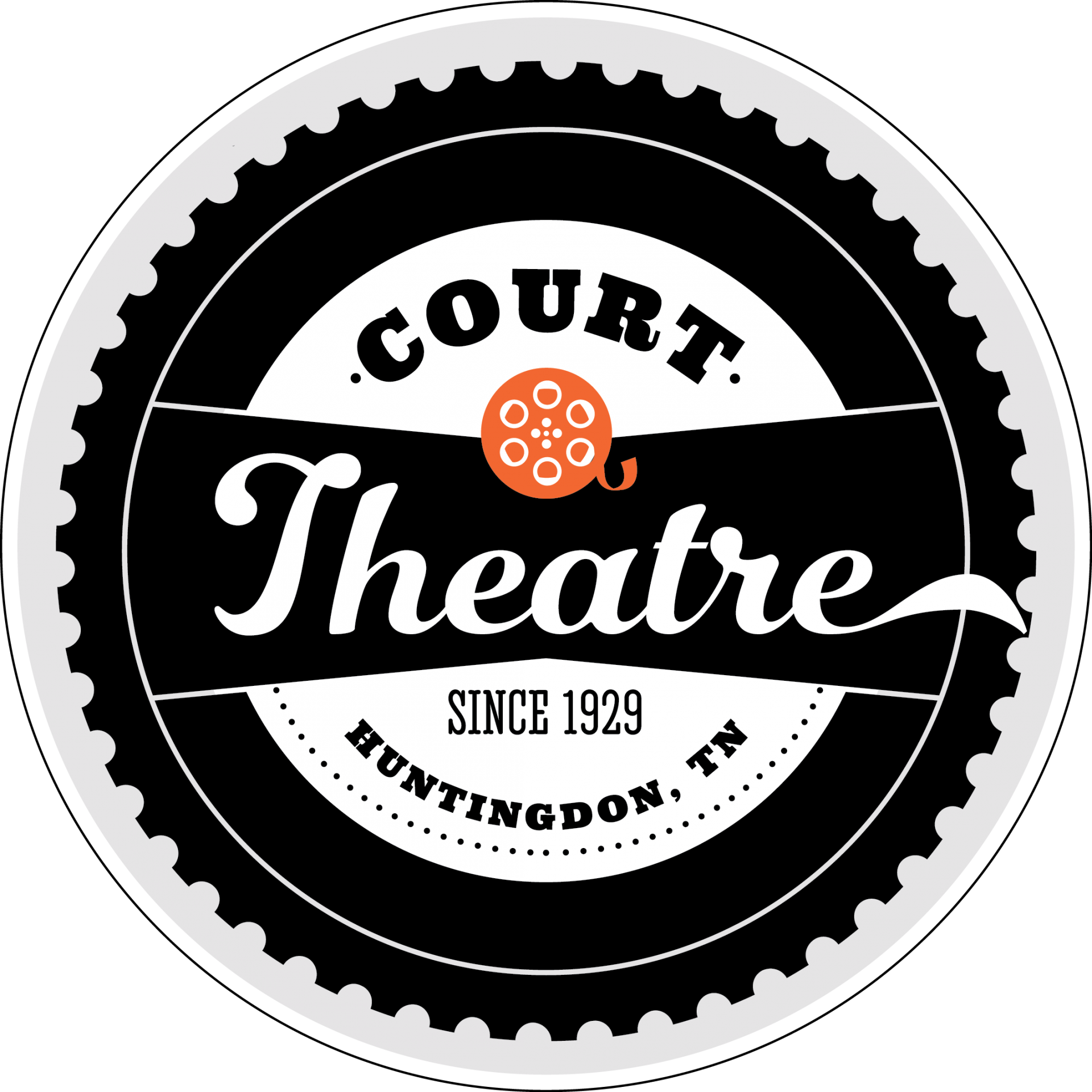 155 Court Square | Huntingdon, TN 38344 | (731)986-4800
Group Parties: 731-695-9621
Showtimes: 731-986-4800

The Court Theatre has been a part of Huntingdon and the county for over 80 years. The building dates back to 1920. The original owner of the building was Lewis F. Johnson. He sold the building to Linnie McCracken Carter and in 1929 Ms. Linnie converted the building into a theatre. John Carter (age 95) remembers Linnie Carter operating the theatre in the 1930's and 1940's. He said they called her Boss and she always wanted to show the newest movies, even though they cost more. In 1940, Linnie sold the theatre to Rockwood Amusements, Inc. In 1986 the theatre was sold to Carl and Letha Holland. The Hollands sold the theatre a short time later to Rayburn and Brenda O'Brien in 1987. And the O'Brien's sold to Leslie E. Curtis, who most of us know as Mr. Les, in 1995. Mr. Les ran the theatre for 15 years until selling the theatre to the current owners Jacky and Dixie Atkinson in 2010.
To our knowledge the Court Theatre has been in continous operation over these 80 years, with exception to it closing in 2010 for reconstruction. During the 1920's through the 1940's, the Carroll County Fair was held at Huntingdon's Court Square. Talent shows and other events were held at the Court Theatre during the county fair. In the 50's the Court had Amateur night with a picture show afterwards.
If anyone has old pictures or details of the theatre's history please contact us by email at djatkinson@bellsouth.net.